Built for Health, Fitness & Gaming
Unlock the Future of Body Pose Estimation Apps and Solutions Development Services with QuickPose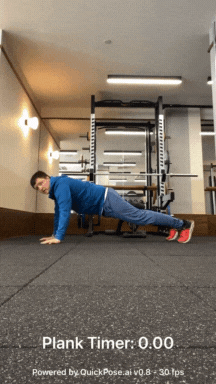 Our Services
Revolutionise Your App with Our AI-Powered Body Pose Estimation Solutions
QuickPose offers cutting-edge body pose estimation apps and solutions development services. From fitness apps to healthcare solutions, discover how our technology can elevate your offerings.
We Offer Full App Development for Pose Estimation Projects
Discover How Body Tracking Technology Fits Your Sector
For Fitness App Developers
AI Fitness Coach: Revolutionising Workouts with Body Pose Estimation
Transform Your Fitness App with Real-Time AI Coaching
Having an AI coach isn't just a luxury—it's a game-changer. With our body pose estimation apps and solutions development services, you can elevate your fitness app to the next level. Imagine a user performing a squat or a lunge, and in real-time, your app provides form feedback, ensuring exercises are done correctly and efficiently.
Our AI fitness coach technology is designed to be more than just a tracking tool. It's a personal trainer, a motivator, and a guide—all rolled into one. With real-time feedback on form and performance, users can confidently train, knowing they have an AI coach by their side, ensuring every move is precise and effective.
Whether you're looking to build an app from scratch or enhance an existing one, our solutions are tailored to meet your needs. With QuickPose, you're not just integrating technology; you're providing users with a personal AI fitness coach, ready to guide them every step of the way.
Left leg lunge rep counter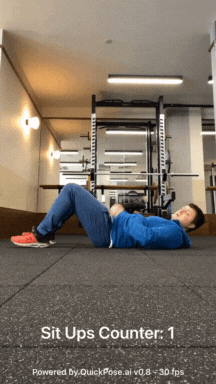 Sit up rep counter
For Healthcare Providers
AI Physiotherapy Solutions: Pioneering Movement Analysis in Healthcare
Harnessing AI Rehabilitation to Transform Patient Care
AI physiotherapy is setting new standards in patient treatment and recovery. Our body pose estimation apps and solutions are meticulously crafted to cater to the unique needs of the healthcare sector. With the power of AI rehabilitation, professionals can now accurately measure a patient's range of motion and analyse the quality of movement in real-time.
Measure clinically relevant Range of Motion (ROM) between joints. QuickPose has been developed with Physiotherapists to enable the accurate and reliable measurement of range of motion to 5º; the same accuracy used in medical settings.
Beyond just measurements, our solutions provide invaluable health data, offering insights into patient progress, potential areas of concern, and tailored recovery plans. This data-driven approach ensures that patients receive the most effective and personalised care, optimising their rehabilitation journey.
Whether you're a physiotherapist aiming to enhance your practice or a healthcare institution looking to integrate cutting-edge technology, our body pose estimation solutions offer the precision and reliability you need.
Prioritising Patient Privacy with Advanced AI Solutions
QuickPose champions patient data security by combining HIPAA-compliant solutions with on-device machine learning. This ensures that sensitive health data remains protected while offering real-time AI-driven analyses directly on the user's device, enhancing both privacy and performance.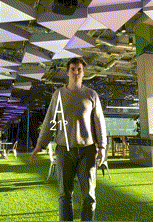 Measure Range of Motion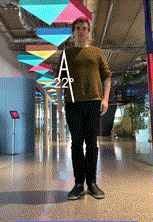 Conditional Range of Motion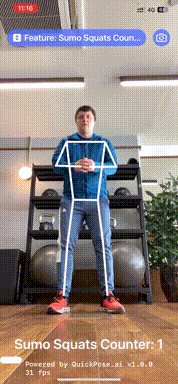 Feedback to move knees apart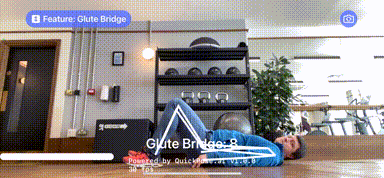 Feedback to bend knees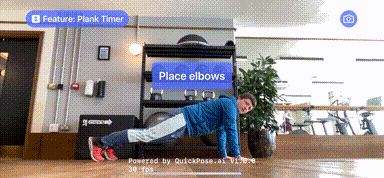 Timer is only active if the position is correct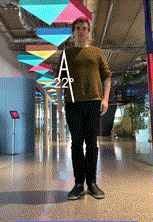 Green to show the correct movement or angle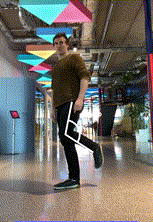 Red to show the incorrect movement or angle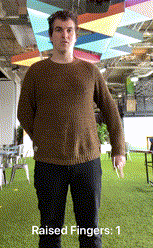 Left Hand Finger Counting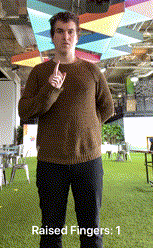 Right Hand Finger Counting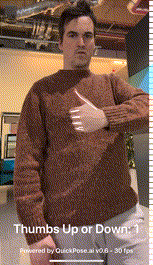 Thumbs up or down detection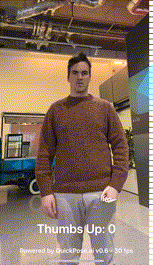 Thumbs up detection
and more features we can develop for you