Quickly add MediaPipe to your apps without any headaches.
Our latest SDK enables developers to implement Pose Estimation for iOS with only a few lines of code. Be cutting edge without the cumbersome, QuickPose SDK for iOS is the fastest way to get AI pose estimation into your app.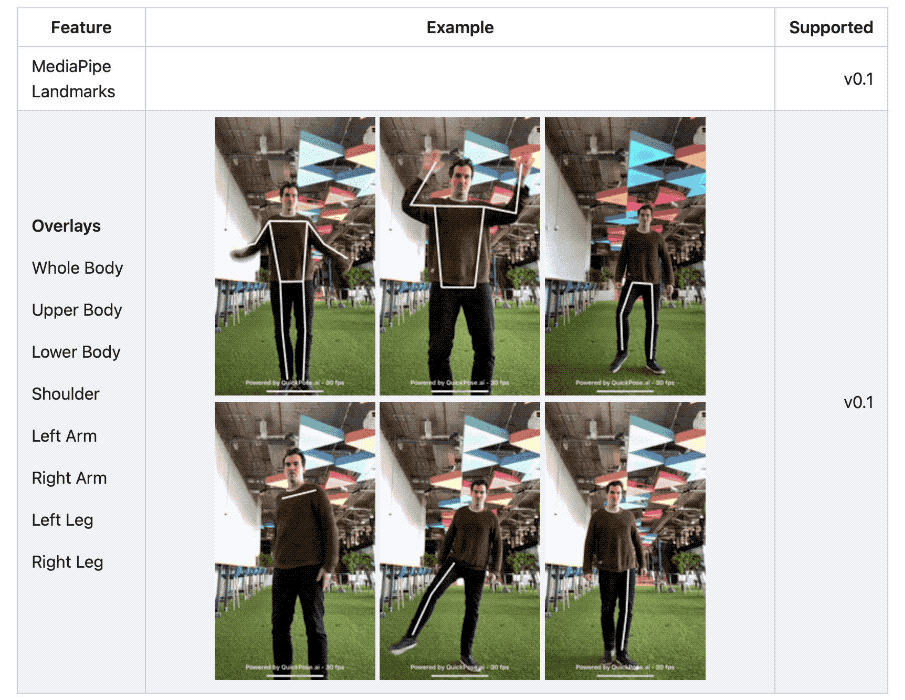 Enable Pose Estimation in your App
Our SDK will make it quick and easy for you to add MediaPipe into your app.
MediaPipe is a powerful open-source framework for creating and deploying cross-platform Machine Learning solutions. However, integrating MediaPipe into iOS can be a challenging task for developers, requiring extensive time and resources.
QuickPose iOS SDK makes it easy for developers to integrate MediaPipe into their iOS applications and customize it for their unique use case. With QuickPose, developers can take advantage of MediaPipe's capabilities without the headache of a complicated integration process. Whether you're an experienced developer or just starting out, QuickPose provides a fast and easy way to bring MediaPipe's cutting-edge ML features to your iOS applications. Get started now for free by visiting our GitHub Repository.
Save days or months of dev time with our SDK
We've done the hard work to ensure device performance and battery life optimisation when you add our SDK.
Key Features of QuickPose iOS SDK
I had multiple doctors give me different readings for my range of motion with their eyes. However your app confirmed the same readings as a goniometer.
We added a simple image upload feature into our app allowing patients to see their range of motions scores quickly. This gives our doctors more context when treating patients.
Need help with your mobile app?
We'd be happy to discuss other options that suit your needs. Please get in touch via hello@quickpose.ai and one of team will be in touch.