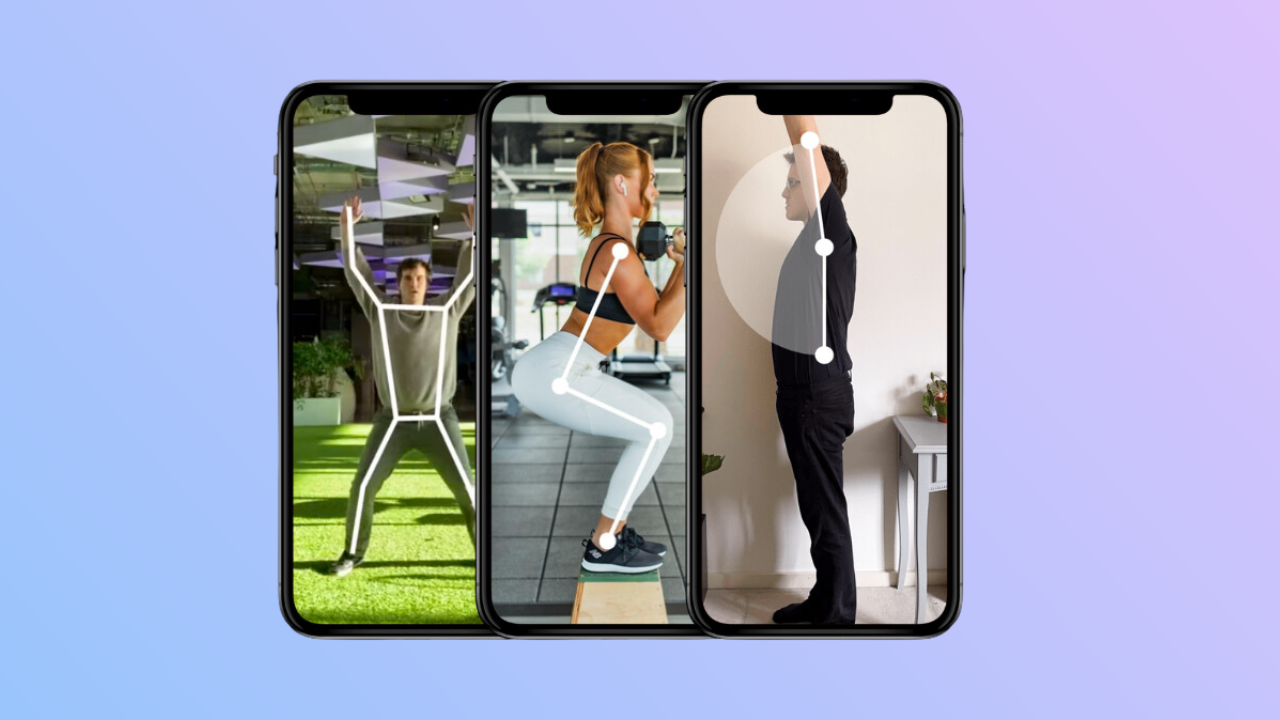 As Artificial Intelligence becomes a larger part of our daily lives, the benefits of AI Human Pose Estimation in Health Care is clear: to improve patient outcomes, reduce healthcare costs, and enhance the overall quality of care provided. The benefits of using AI pose estimation technology in healthcare are numerous, from more accurate assessments of body posture and motion to the ability to detect subtle changes in patients' postures or motions that may indicate the presence of medical conditions.
The mobile health apps (mHealth) market grew from  $45.31 billion in 2022 to $56.77 billion in 2023, and predicted to grow to $136.64 billion in 2027. The adoption of Artificial Intelligence is shaping the mHealth market, and now it's easier than ever to integrate AI into your apps.
Here are some apps that are using Human Pose Estimation, and at the end of the article you can find out how you can create similar apps to break into the mHealth market:
APECS – AI Posture evaluation tool
http://apecs.newbodytechnology.com/
APECS AI posture evaluation tool allows users to analyse their posture and symmetry from all angles. In addition to using Pose Estimation to plot landmarks on your body, the AP Posture Evaluation Tool makes it easy for users to manually move points and measure range of motion angles.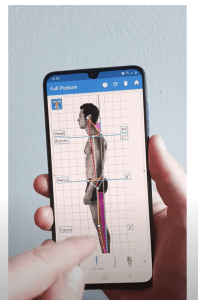 Reflex – Shoulder Care
ReflexHealth uses computer vision to accurately measure range of motion of the shoulder. Using Pose Estimation, the app measures Forward Flexion, Abduction, Adduction, Extension, and External Rotation of the shoulder joint. The app enables users to track their recovery and share their results with their doctor or physiotherapist. Users also get access to recommended shoulder exercises for them.

Exer Health
Exer offers objective range of motion data without hardware. They offer accurate measurements for user-led assessments as well as practitioner-led assessments. Exer also enable users to do quality of movement analysis through their Motion Health assessments. This feature can be used to evaluate the quality of movement of elderly people.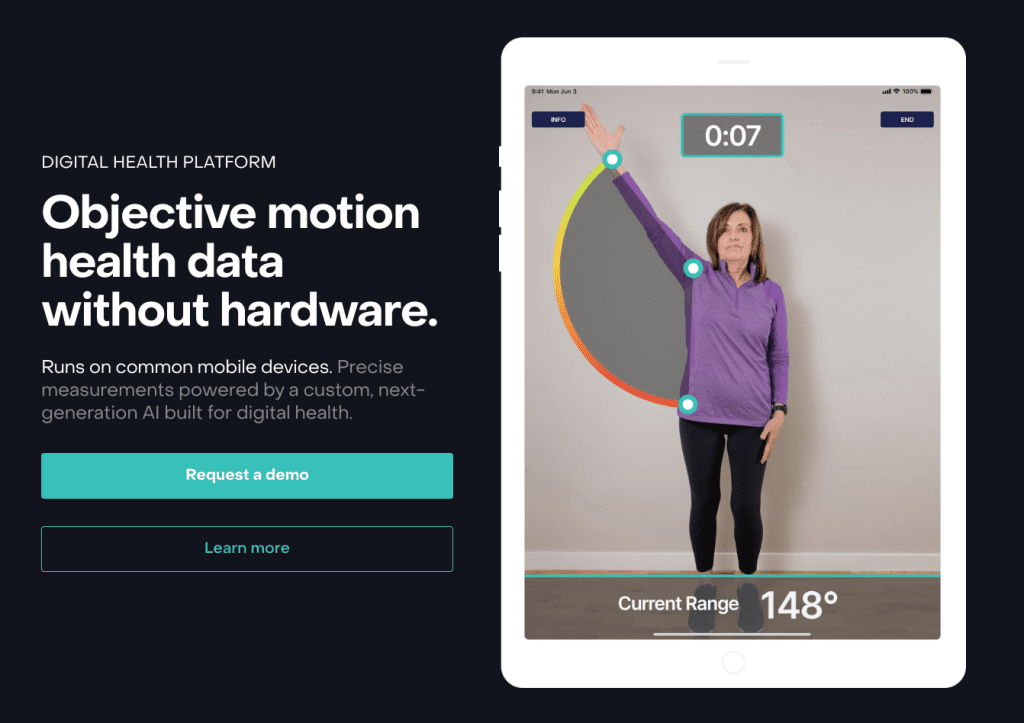 SmartPeep – remote Patient and Elderly care
SmartPeep is a B2B AI healthcare platform, but they also have an app, so they qualify for this list. SmartPeep uses vision AI technology to turn CCTV into care-oriented optical sensor in the senior day care centre and nursing home. SmartPeep uses Vision AI to ensure the safety and wellbeing of elderly patients in a care setting, with Computer Vision to detect Fall Detection, as well as preventative warnings when a patient is at risk of falling, for example when transitioning from a chair to a wheelchair.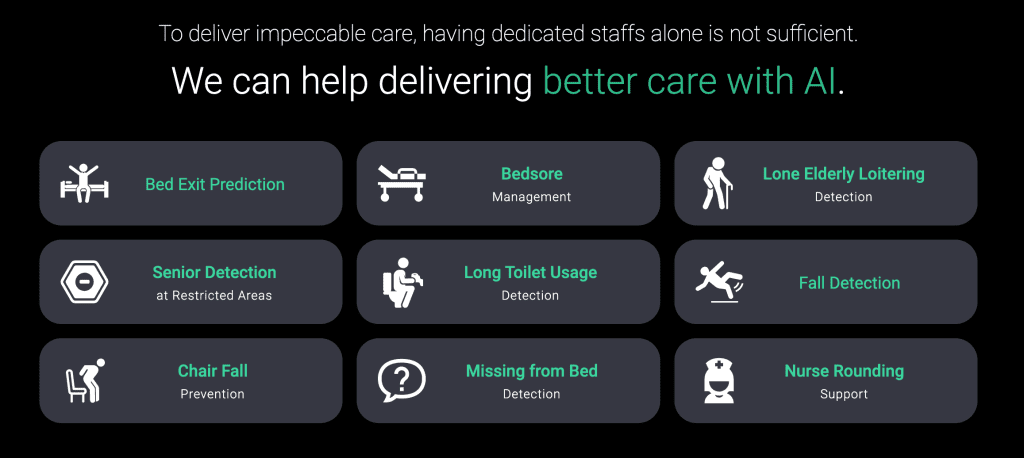 How to integrate Pose Estimation AI into your App or Health service
Integrating AI Pose Estimation into your health service is easier than ever. With QuickPose, you can integrate Pose Estimation into your app easily. QuickPose offers mHealth relevant features such as joint range of motion measurements, and other complex AI features.
Try our iOS SDK today to integrate Pose Estimation into your app. You can also integrate our API into you service .