With our AI Sumo Squat Counter you can:
Count the number of exercise reps
Check the user's form and give feedback
Highlight joints that are in an incorrect position
How Pose Estimation can help your fitness app:
Improve user engagement and retention
Increase conversion rates
Increase user motivation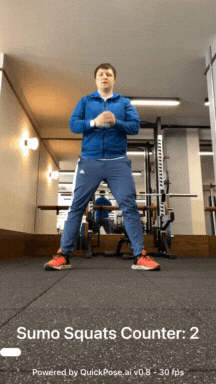 Our SDK
QuickPose iOS SDK
QuickPose is a comprehensive iOS SDK that streamlines integration of Pose Estimation into Fitness, Health, and Games Apps. 
Add cutting-edge Computer Vision into your app in just a few hours. 
With QuickPose, you can enhance the user experience, increase engagement, and stay ahead of the curve.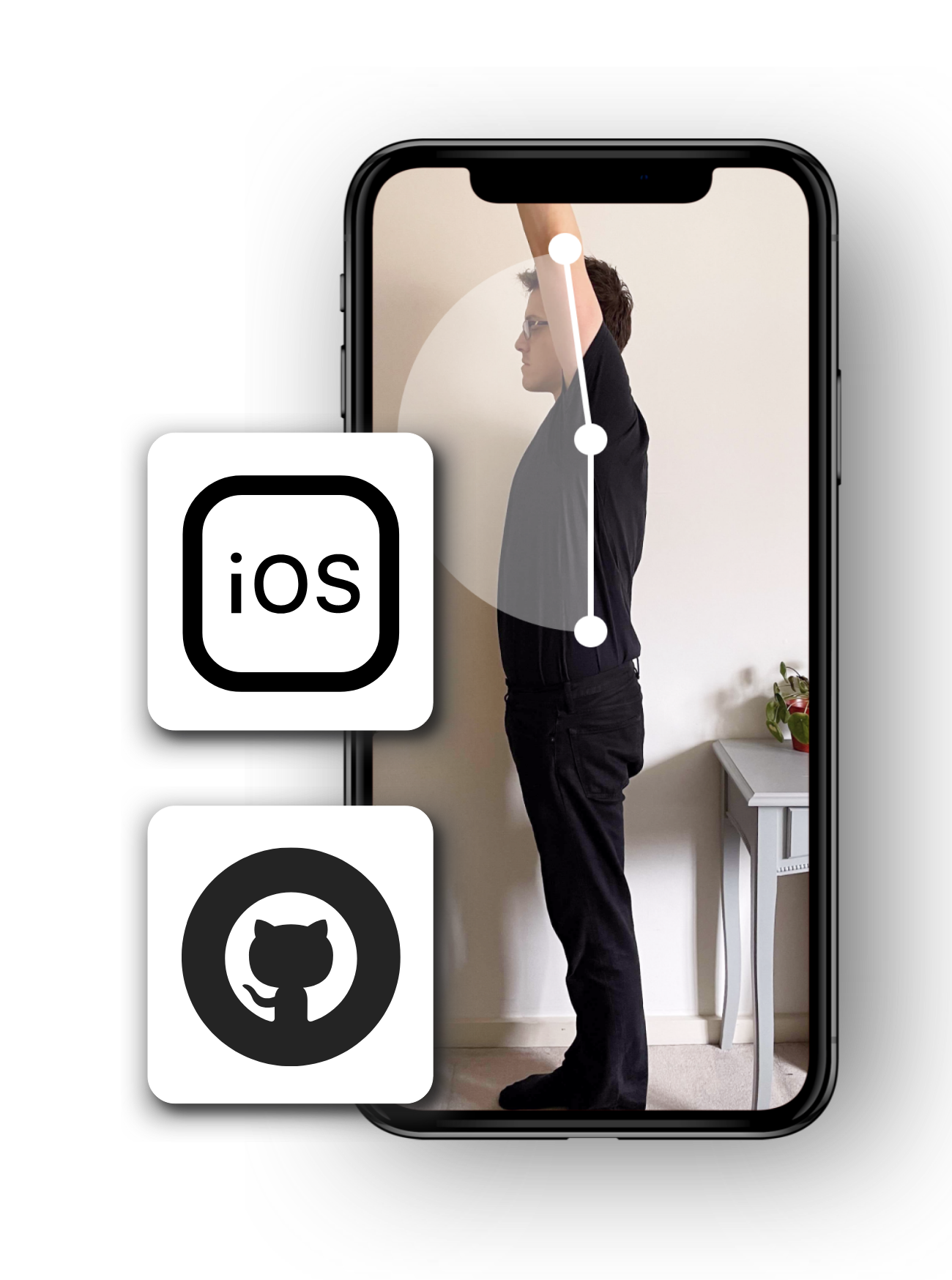 How to Add Feedback 
Add feedback during an exercise to correct form or to ensure your user is in the correct position. 
How to Measure Range of Motion of a Joint
Measure the angles of shoulders, hips, back, knee, and other joints accurate to 5° 
Get Inspired
Here are some examples of Fitness Apps using Artificial Intelligence. 
Building or have an idea? Email us your questions, requests, or to say hi: info@quickpose.ai